Welcome to the Gardens
of Global Unity! 
In September, join Pacha and friends in a collaborative storytelling climate emergency action-adventure!  We're collecting stories of real people of all ages, and co-creating a children's story with supporting activities for youth, adults and elders.  What can WE do together that we can't do on our own?
The WE Team is sowing and growing Seed Ideas from vision to reality on the Road through 2020 and Beyond.  Along the way, day by day, we meet people who are creating a Culture of Peace on and with the Earth, our home.  Each has a story to tell.  Together, WE are telling a New Story for the human family.
Take some time to explore the 11 Gardens, each with a quotation from the Earth Charter.  WE invite you to add your own Reflections on the Words of Wisdom.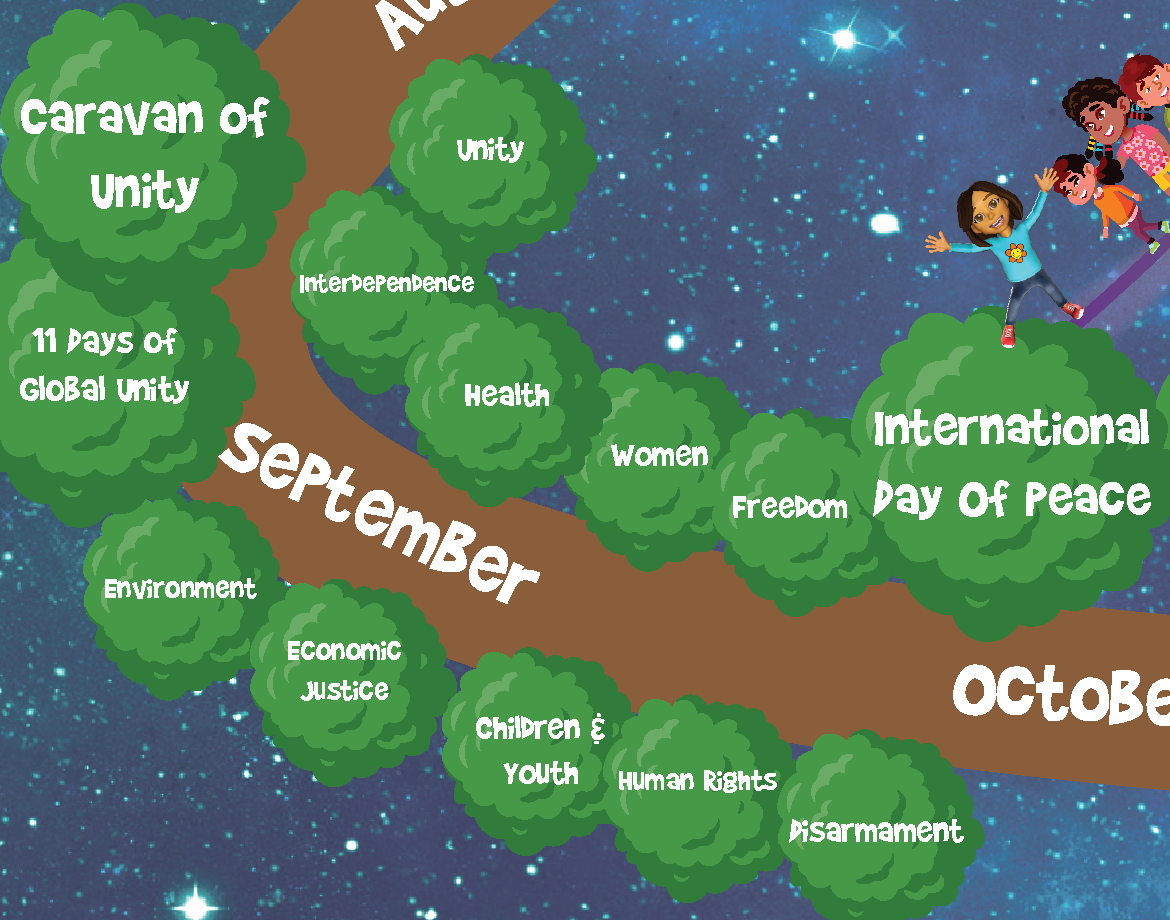 Monthly broadcast to Inspire, Inform and Involve!
Live Show 3rd Tuesday of each month at 6PM Eastern Time
On this show we answer the question: What can WE do together that we can't do on our own?
We use the power of unity in diversity, bringing individuals and organizations together for a climate conversation-to-action program. Our mission is to make this vision of the Earth Charter a reality:
Let ours be a time remembered for the awakening of a new reverence for life, the firm resolve to achieve sustainability, the quickening of the struggle for justice and peace, and the joyful celebration of life.




– 

The Earth Charter