Welcome to the Gardens
of Global Unity!
The WE Team is sowing and growing Seed Ideas from vision to reality on the Road to 2030 and Beyond. Along the way, day by day, we meet people who are creating a Culture of Peace on and with the Earth, our home.
Each of us alive at this critical moment in Earth's history has a story to tell. We share these stories in a climate conversation-to-action program.
Together, WE are telling a New Story for the human family and the community of life on Earth.
Take some time to explore the 11 Gardens, and meet the people in our Global Neighborhood. In 2023-24 we bring the climate conversation to life in Alachua County, Florida as a demonstration site.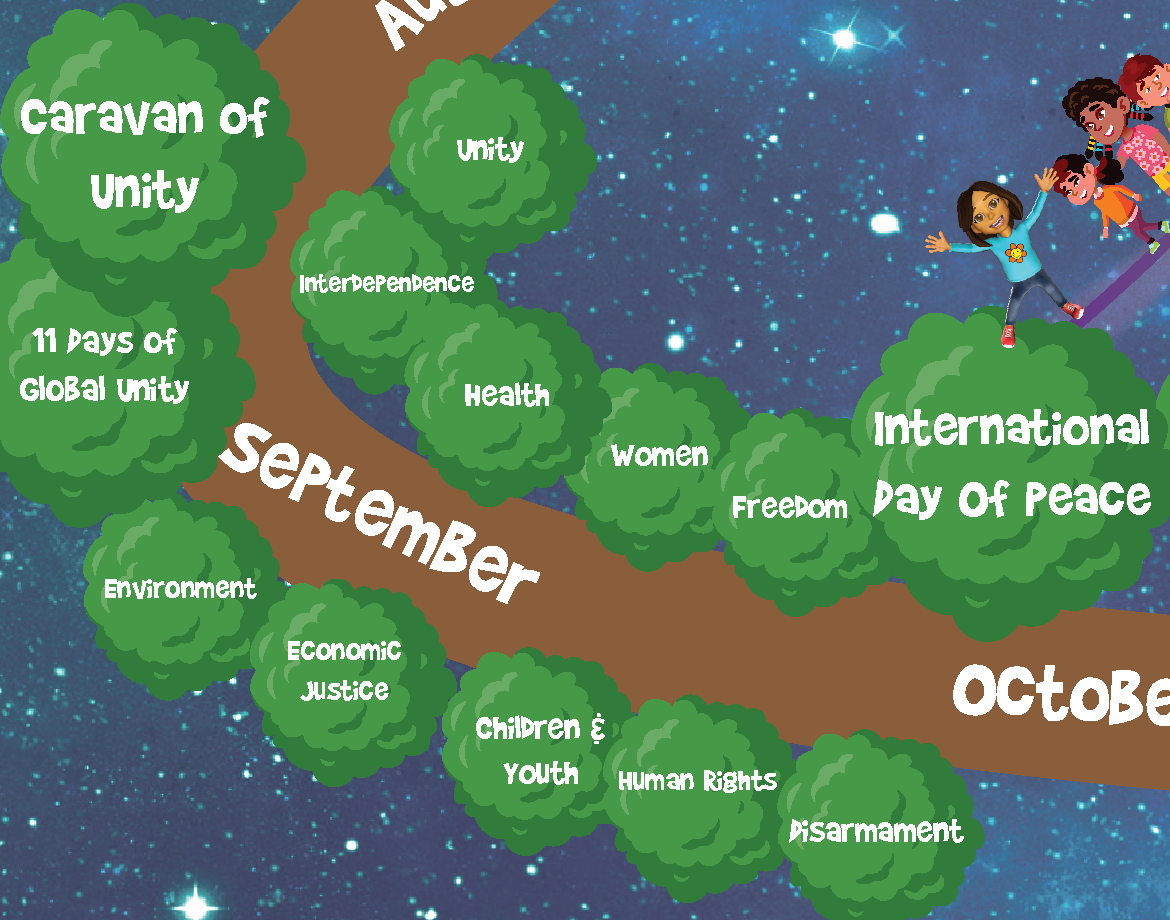 Our community-wide climate conversation-to-action program comes to life in "Climate Collaboratory! The Musical," an intergenerational theatre production.
Let ours be a time remembered for the awakening of a new reverence for life, the firm resolve to achieve sustainability, the quickening of the struggle for justice and peace, and the joyful celebration of life.




–

The Earth Charter