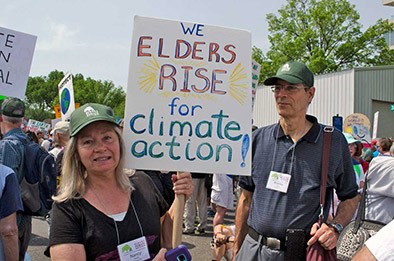 I became an activist during the year of the pandemic – an activist via Zoom – addressing social change and climate injustice whenever and wherever I found it.  For me, it all started with the horrible murder of George Floyd.  Then, as the year progressed, I joined Elders Climate Action – We're Taking Action on Climate Change and the Poor People's Campaign – A National Call for Moral Revival.  There seem to be two criminal justice systems in America – one for Whites and one for Blacks.  Our country needs equal justice for all people, regardless of their circumstances.
Climate change is another form of injustice affecting people of color.  What concerns me is oil companies placing their equipment on Indigenous lands, in Black neighborhoods, and often near freeways where car fumes negatively impact nearby communities.  In previous posts, I have written about Big Oil in Richmond and Kern County, California.
Submitted by Kimberly Gila.