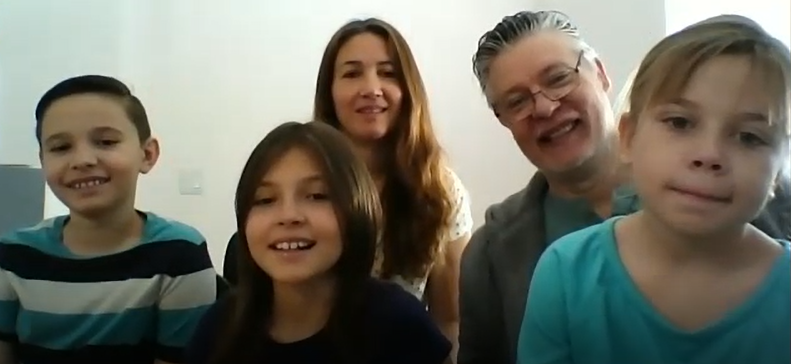 The Alvarez family loves the Earth — and the Earth Charter.
I am Sue Blythe, coordinator of the Climate Collaboratory, a pilot project of We, the World and the University of Florida Extension.  We are documenting the many ways that the human family is creating a sustainable, just and peaceful future.  And we are imagining a future where humans and nature live in harmony.
For several months, I've been meeting with the family, trying out different ways of involving children and youth in our collaborative storytelling adventure.  Here's where we are in February 2021.
Rebecca and Victoria are acting out a game and story with their hand-made gnomes.
Their brother Adrian has initiated a social media campaign, inviting people of all ages to submit their dreams.  He is also gaining confidence as a talk-show host, interviewing youth and elders.
Their parents support the children as spokespersons for the global Earth Charter Initiative. 
Their mother, Maria Sanchez, m

akes videos for their youtube channel

. She is coordinating an art competition at her children's school.
It's a joy and a privilege to work with the Alvarez family. Together we are bringing light and life to the Earth Charter principles for a sustainable, just and peaceful future.
To find out more, contact Sue Blythe <sueblythe@we.net>