The Interfaith Climate Group provides a spiritual foundation for the Climate Collaboratory's Climate Conversation in Action. We engage all ages in a collaborative storytelling adventure, On the Road to 2030, 2050, and Beyond.
We offer interfaith devotions, discussions, and resources to address the urgent environmental and social challenges of our time. Our global network of support unifies and amplifies the voices of people who are creating a sustainable, just and peaceful future.
REGISTER NOW for Building Community in a Changing Climate, an interfaith devotional and climate conversation on the last Sunday of the month. Join us in a collaborative storytelling adventure on the Road to 2030, 2050, and Beyond!
About Us

The Interfaith Climate Group began in 2013 with a small group of Baha'is who took an online Climate Change course from the Wilmette Institute. The course, offered annually, provides scientific and spiritual dimensions of the climate crisis.
From 2013 to 2017, the Interfaith Climate Group hosted panel discussions, presentations, workshops, and movie nights.
Currently, the Interfaith Climate Group hosts a monthly devotional and discussion to engage all ages in the community-wide climate conversation-to-action program. Register here.

We support the Climate Collaboratory, a project of We, the World, the Interfaith Climate Group, and a growing network of partners. By sharing stories of who is doing what for a sustainable, just, and peaceful future, we create a network of support for young people who are making the change they want to see in the world.

In 2020-21 an eight-month pilot demonstrated the Sustainable Floridians Program with the Climate Collaboratory in Alachua County. Our final project was featured on We, the World's "Welcome to WE! Show." What's YOUR Climate Story?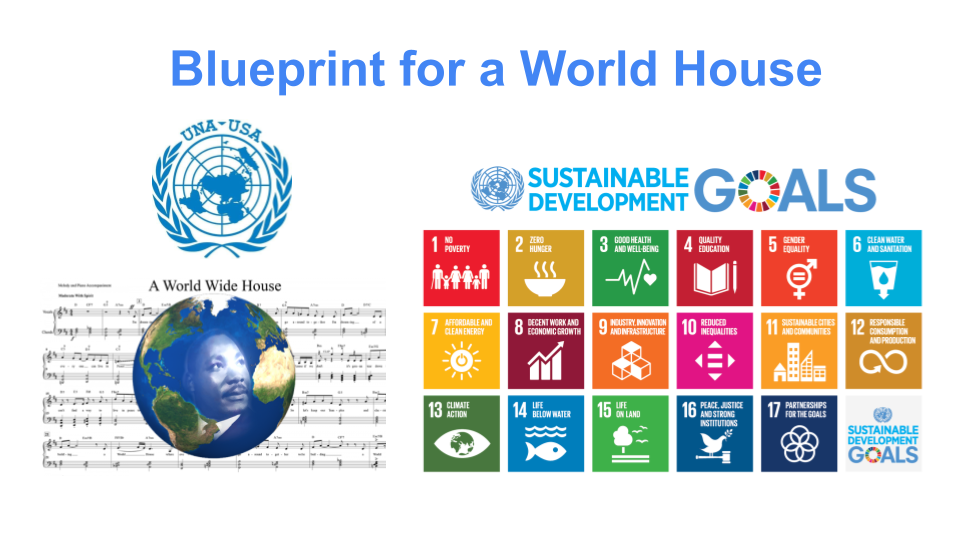 In 2021 the Alvarez family invited the United Nations Association and other organizations in Alachua County to use the Global Goals as a Blueprint for a World House (See 3-minute trailer video)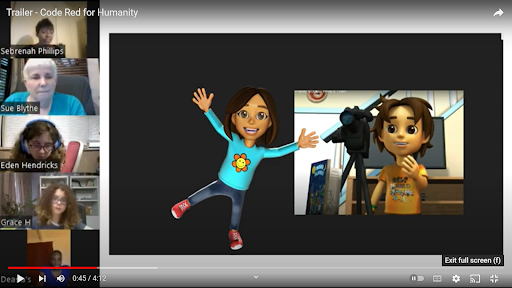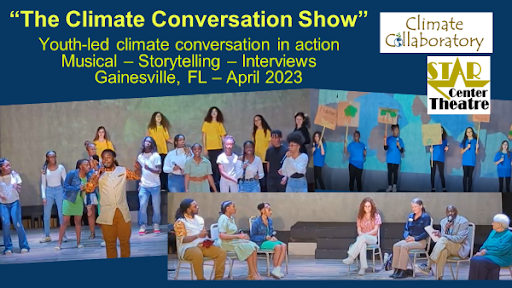 In April 2023 "The Climate Conversation Show" at Star Center Theatre featured youth-led original music, storytelling, and interviews with people taking climate action in Alachua County.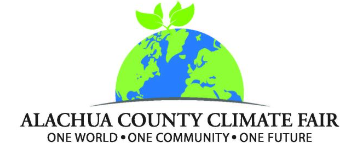 In June 2023, Alachua County hosted a Climate Fair. The Citizens Climate Advisory Committee shared the results of their Environmental Risks Survey. They told the commissioners and mayors about risks for hurricanes, floods, wildfires, and heat waves. Community organizations shared information about how they help to create a more sustainable future. The Interfaith Climate Group introduced the collaborative storytelling adventure for Alachua County's Bicentennial in 2024.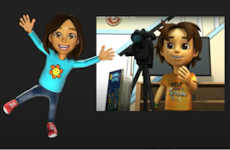 In 2024, Pacha and Paco help to tell Alachua County's Bicentennial Climate Story. They invite people of all ages to help create a video with 200 years of historical and current events. Young people envision a sustainable, just, and peaceful future.
We each have our own story about this critical moment in Earth's history. Together we are living the next chapter in the story of life on Earth. Go to the CLIMATE COLLABORATORY to get involved!

For more information, contact Sue Blythe <sueblythe@we.net>