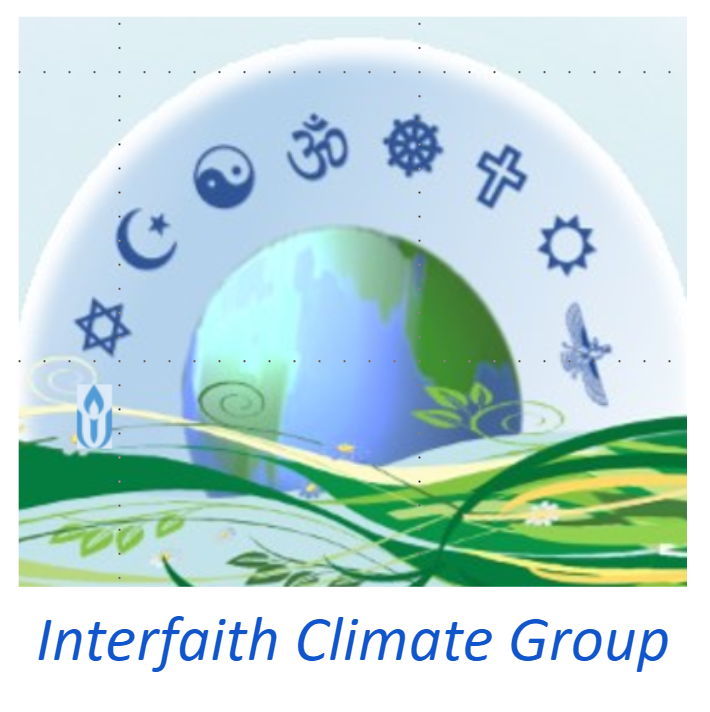 The Interfaith Climate Group was inspired by the Wilmette Institute course on the scientific and spiritual dimensions of climate change.  Almost a decade later, we bring this perspective in the climate conversation-to-action program with the Climate Collaboratory, a pilot project of We, the World and the University of Florida Extension.  We are building community in Alachua County, where both the City of Gainesville and the County Commission have declared a climate emergency.  We call on our global networks of support through We, the World.
Much of the current climate discourse is heavy on climate science, which often overwhelms and shuts people down. We want to inspire participation in climate solutions by providing opportunities for creative expressions through the arts and explorations through the sciences.
We draw on Words of Wisdom gleaned from many centuries of human history as guidance for social action at this critical moment in Earth's history. The Interfaith Climate Group invites people of all faiths and cultural traditions to share their teachings, with the goal of finding the values and principles that unite us.
Our program, Building Community in a Changing Climate, invites people of all ages to share their own climate stories — past, present and imagined future. These can be expressed in writing, visual or performing arts, in any medium. We encourage local artists to offer opportunities to enhance creative expression. Roving Reporters will help people get their stories out in a variety of media.
Our Gardens of Global Unity provide a space for developing projects in the arts and sciences. We offer tools and resources to unite and amplify the efforts of individuals, organizations and global movements working for the common good.
We are planting Seed Ideas in the Gardens of Global Unity, where all things are possible!