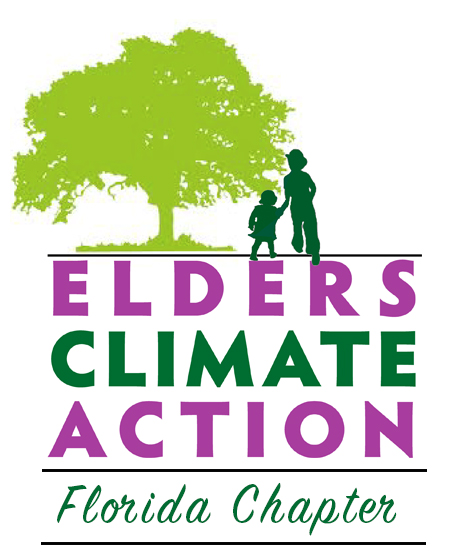 Elders Climate Action / Florida Chapter is planting a SEED IDEA in the Gardens of Global Unity, where all things are possible.
Our mission, should we choose to accept it, is to engage as many organizations as possible in to creating and promoting a series of public service announcements (PSAs) for Earth Day.
WHAT is the PSA Challenge?
Participate in a Crafting My Earth Day PSA Workshop on Zoom.
Create a 60-second public service announcement (PSA) from your organization or business.
Your opening and closing message will frame an Earth Day message from the Youth Leaders of the Climate Collaboratory
Your PSA ad will be featured in the virtual Gardens of Global Unity in September 2021.
Make a donation to the Climate Collaboratory Workshop as a co-sponsor.
Your sponsorship or donation will help to establish three Nature Centers in collaboration with We, the World and the University of Florida Extension.
WHO
Elders Climate Action / Florida Chapter will collaborate with Elders Action Network, our parent organization, to create the Earth Day PSA Challenge.
Every individual, family, organization, and community has a vital role to play. The arts, sciences, religions, educational institutions, media, businesses, nongovernmental organizations, and governments are all called to offer creative leadership. The partnership of government, civil society, and business is essential for effective governance. (Earth Charter)
WHY
To engage all ages in creating a sustainable, just and peaceful future.
To take immediate steps to remedy the environmental damage that is already occurring.
To address the climate emergency. It's a race against time. We can win — and we must.
HOW
Our next PSA workshop is Thursday, March 18 at 3:00 pm Eastern.
We will create prototype Climate Collaboratory programs for Earth Month, March 20 – April 22, 2021.
These will be broadcast on social media and radio shows.
WHEN
WHERE
Crafting My PSA Workshops on Zoom
PSA broadcasts on social media and radio shows
The Climate Collaboratory is a pilot project of We, the World and the University of Florida Extension.
Co-sponsors include Elders Climate Action / Florida Chapter and the Interfaith Climate Group.
climatecollaboratory.org
For more information, contact Sue Blythe <sueb@eldersclimateaction.org> – Subject: PSA Challenge