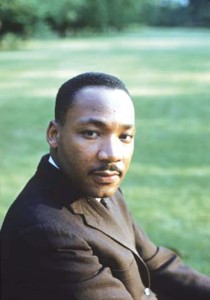 This is the great new problem of mankind. We have inherited a big house, a great "world house" in which we have to live together – black and white, Easterners and Westerners, Gentiles and Jews, Catholics and Protestants, Moslem and Hindu, a family unduly separated in ideas, culture, and interests who, because we can never again live without each other, must learn, somehow, in this one big world, to live with each other.
– Dr. Martin Luther King, Jr., Nobel Peace Prize Lecture, 1964
The Climate Collaboratory, a pilot project of We, the World and the University of Florida Extension, hosted eight online events during We, the World's Martin Luther King Month – Manifesting the Dream, January 15 to February 28, 2021. This lays the groundwork for the World House Community Project in 2022.

January 17 – Martin Luther King Jr. World House Dance
co-sponsored by We, the World and Empatharian Movement for Peace
8 people, 790 Views https://www.facebook.com/watch/live/?v=128272132468746&ref=watch_permalink

January 21 – Elders Climate Action / Florida
4 people – crafting climate stories for the World House (not broadcast)

January 26 – Together We Will Dream On
Youth and elders in the World House, calling for Expressions through the Arts
4 people, 432 views https://www.facebook.com/thewecampaign/videos/1503729819822684
January 31 – What the World Needs Now is … A Great World House
Interfaith Devotional and Climate Conversation
3 people, 132 views https://www.facebook.com/thewecampaign/videos/1150153318776744
February 7 – We, The World MLK Broadcast Dismantling Racism Part 3 – The Future
7 people, 809 views https://www.facebook.com/watch/live/?v=453839625949024&ref=watch_permalink
February 16 – Welcome to WE Show – Creating MLK's Beloved Community​
6 people, 316 Views https://www.facebook.com/thewecampaign/videos/2736274346684782
February 28 – How We Started a Neighborhood Interfaith Devotional
7 people, 202 Views https://www.facebook.com/thewecampaign/videos/?ref=page_internal
February 28 – What the World Needs Now is … Evolution!
Interfaith Devotional and Climate Conversation
3 people, 55 views https://www.facebook.com/thewecampaign/videos/1747655025422248