Elders Climate Action hosts a workshop series to build your skills as an effective advocate by engaging others in telling their own climate stories, taking those stories to leaders of thought, and influencing decision-makers without leaving your desk.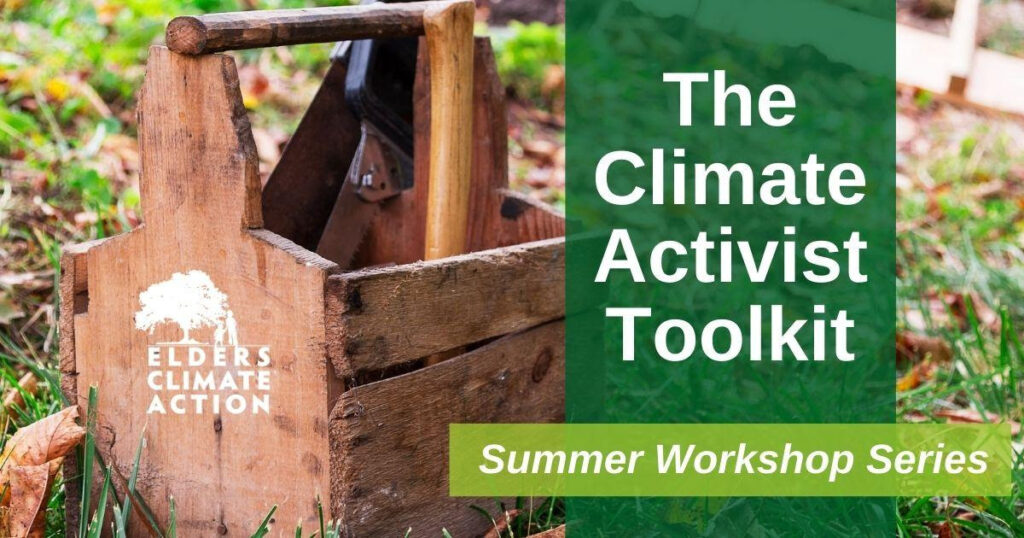 The Power of Our Personal Stories
Each of us has a climate story to tell. Our stories of our fears, experiences, and hopes carry power and can be used to build connections and foster understanding of the coming impacts of climate change and the rate at which the threat is increasing. We make meaning of our climate activism through stories—and we help to guide and inspire others to take action. Our stories are among our most effective tools for our work to ensure current and future generations a livable and thriving world. In this workshop we will focus on storytelling strategies, and learn how to use these stories within our climate advocacy work and when engaging with elected officials. Session Facilitated by Caroline Levine Caroline Levine is the David and Kathleen Ryan Professor of the Humanities at Cornell and author of three books: The Serious Pleasures of Suspense (2003), Provoking Democracy: Why We Need the Arts (2007), and Forms: Whole, Rhythm, Hierarchy, Network (2015). Right now she's working on a book about the role of the humanities in the climate crisis.